Stimulating
Thinking

- 96.1 & 1270 AM The Buzz!

96.1 & 1270 AM The Buzz is a refreshing brand of discussion on the radio.
Hear from prominent figures that shape policy affecting all of us in Northern Nevada, and in many cases, share your input directly with them.

Conversation with celebrities ranging from the world of Show Business, Sports, and Politics.

Hear perspectives on National and World issues not often voiced through what many consider "traditional" talk radio outlets.

Agree or disagree, the information will provide you with the option of forming your own opinion—rather than being told what to think.
Sharing ideas and honest communication can go a long way in keeping the American promise of
"Life, Liberty, and the Pursuit of Happiness"!
Current Events and How You Can Help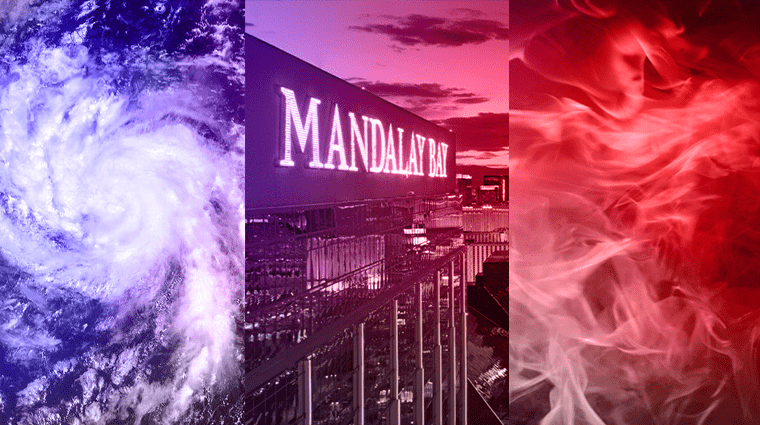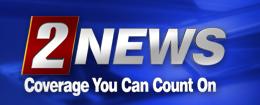 This station, and Channel 2 News are conducting a fundraiser to help those affected by the destructive wildfires burning in northern California.
The event is on Tuesday, October 17th from 11 a.m. to 6 p.m, in the west parking lot of the Atlantis Casino located on the corner of South Virginia and Peckham Lane.
The Red Cross will be accepting cash and checks donations only. Checks can be made out to the American Red Cross with California Wildfires written in the memo line.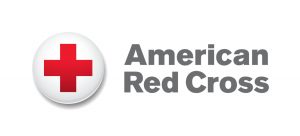 A lot of our fellow Americans are hurting.  In quick succession, a vicious hurricane season taking lives and leaving thousands on our Mainland, Puerto Rico and the U.S. Virgin Islands homeless; close to home, the targeted mass killing in Las Vegas.  Now our neighbors to the west in an area beloved for its beauty and industry–Wine Country, have endured mass destruction and loss of life due to wildfires. Over 3,500 homes and businesses have been destroyed.
The rapid timeline of these disasters may seem overwhelming, and indeed the needs of many of those affected is large in nature.  As Americans unite to bring relief, there are reports of disreputable fund- raising campaigns and scams posing as charities.  If you would like to help in relief efforts, please take care that your donations will be directed to those intended.  You'll find a list of legitimate organizations actively working to provide aid and relief below.  There are likely other organizations and legitimate efforts to help, those mentioned below have proven to provide relief when tragedy strikes.
Donate Blood

The response at United Blood Services offices in Northern Nevada has been so good, that they are now asking that you go to www.bloodhero.com and make an appointment if you wish to donate blood. Remember, donating blood regularly year-round is the best way to help!
Sports
Your home for The San Francisco 49ers and San Francisco Giants, right here on 96.1FM and 1270AM, The Buzz!
On Air Lineup
Stephanie Miller
Prior to going nationwide, Stephanie pulled #1 ratings at KABC and KFI in Los Angeles and other radio stations in New York and Chicago.
You know her from tons of exposure on TV, and on comedy's prime stages: host of CNBC's Equal Time, Oxygen TV's I've Got a Secret, and many others. Stephanie has also appeared on CNN's Joy Behar, Larry King Live, Reliable Sources, as well as MSNBC's The Ed Show, Hannity and Colmes and Neal Cavuto on Fox News, the Today Show, the Tonight Show, Good Morning America, among many others.
Stephanie comes to the left, from the right. She's the daughter of William Miller, Barry Goldwater's 1964 Republican presidential running mate. Her humor and snappy political wit draws listeners from all sides and makes her the perfect antidote to cantankerous conservatives.
Panama
Live and Local! Panama brings a mix of pop culture, sports, politics--both the serious and the absurd—and gives you the chance to speak out about it. Whether it's happening nationally, around the world, or around the corner, Northern Nevadans have their own take on what's happening.
Speak out about the issues that matter to you and your family with Panama, Producer Mike and their guests. And chances are you'll enjoy a few laughs along the way!
Thom Hartmann
Thom Hartmann is a progressive national and internationally syndicated talkshow host whose shows are available in over a half-billion homes worldwide. He's the New York Times bestselling, 4-times Project Censored Award winning author of 24 books in print in 17 languages on five continents. Leonardo DiCaprio was inspired by Thom's book "The Last Hours of Ancient Sunlight" to make the movie "The 11th Hour" (in which Thom appears), and Warner Brothers is making a movie starring DiCaprio and Robert De Niro from the book Thom co-authored with Lamar Waldron, "Legacy of Secrecy."
Talkers Magazine named Thom Hartmann as the 8th most important talk show host in America in 2011, 2012, and 2013 (10th the two previous years), and for three of the past five years the #1 most important progressive host, in their "Heavy Hundred" ranking.
Norman Goldman
"Where Fierce Independence is the Norm"
Norman Goldman is a Los Angeles-based attorney and talk show host who gained national attention as "Senior Legal Analyst" for the Ed Schultz Show. He's been hosting his own program since 2009, and continues to share his insight on the issues of the day with the motto "Where Justice is Served". Yes, he has his opinions, and (as a good attorney will do) backs them up with facts. Norm invites callers to share their views—whether he agrees with them or not—and that can make for entertaining conversation!
"Live and Local" with "The Chip Evans Show!"
Chip Evans, a long-time progressive leader in Nevada and recent Democratic nominee for Congress, is LIVE Saturday mornings from 9-11.
"The Chip Evans Show" features interviews with local leaders, national experts and guest hosts to discuss the political news of the day and share perspectives on our challenges and opportunities to shape our community, Nevada, America and the world. Your voice is heard, too... call the show at 775-823-1920 or comment on Facebook or Twitter.
Nevada Wild: Nevada Outdoor And Wildlife News
Brought to you by the Nevada Department of Wildlife (NDOW), Nevada Wild is a weekly program designed to take an in-depth look at issues impacting wildlife. The program features news, information and comprehensive interviews with staff and guests about matters related to hunting, fishing, boating, wildlife watching, species management, outdoor safety and a host of other topics.
Ed Lyngar is a Public Information Officer for The Nevada Department of Wildlife. He's hosted Nevada Wild since 2013 first hosted on the Internet at nevadawild.org. Ed is also a writer and public speaker. He holds a Master's Degree in English from UNR and a Masters in Fine Arts in Creative Writing from Antioch University Los Angeles.
Listen on Sunday morning at 9am on The Buzz.